WELCOME HOME
"Knowing and Sharing the Joy of Salvation through Jesus Christ"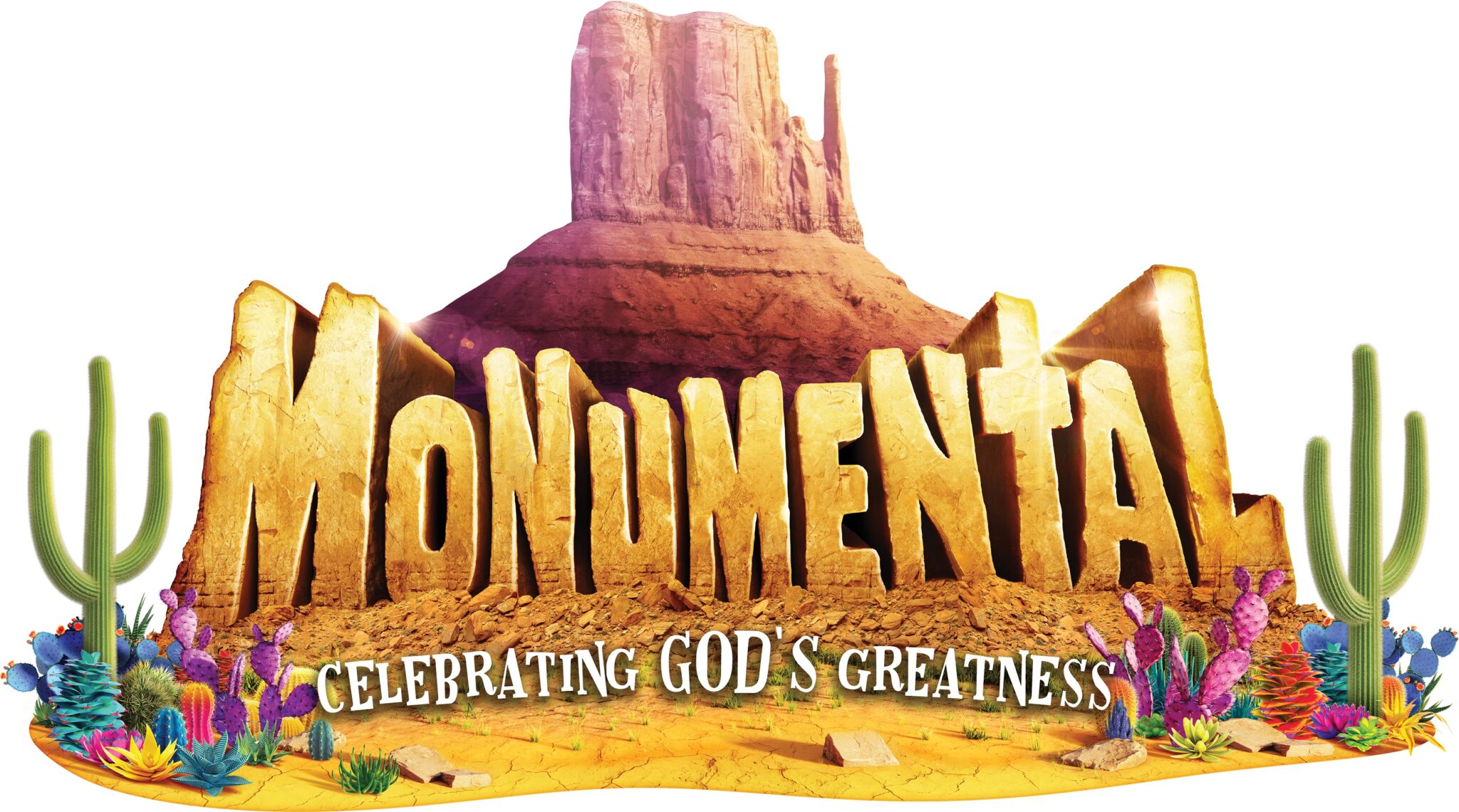 Monday, June 19- Friday June 23
9:00 am – 12:00 pm
At Monumental, kids explore the sunbaked Southwestern desert as they dig into God's great love!
Participate in Bible-learning activities, songs, games, treats, experience one-of-a-kind Bible Adventures, collect Bible Memory Buddies to remind them of God's love,
and test out Sciency-Fun Gizmos they'll take home and
play with all summer long.
Plus, learning to look for evidence of God all around them through God Sightings. 
Fruit of the Holy Spirit in My Life
Sundays, June 11 – August 6
8:30 & 11:00 am
There is a beautiful image in the scriptures for God's children, namely that of fruit of the Holy Spirit.
Over the summer we will look at Galatians 5:22-25; digging deeper into God's Word to better know each fruit the Spirit 
While the series offers gospel encouragement, the Apostle Paul reminds us to "keep in step with the Spirit."
As a church family, we will explore how the Spirit's fruit inspires us to live out our church's mission of
"Knowing and Sharing the Joy of Salvation through Jesus Christ."
Island Lutheran
Sunday Worship
8:30 and 11:00 am.
Bible Study offered between Worship Services at 9:40 am.
Enjoy coffee and treats as we delve deeper into sermon scriptures and fun learning activities for the children .
Advent and Lenten Midweek Services
Wednesdays at 6:00 p.m.
Island Lutheran has both live-streamed Worship and Bible Study.
Sundays Worship at 8:30 am and Bible Study at 9:40 am.
Find past Sermons and Bible Studies.
Available at your convenience on our YOUTUBE channel.